Intro to Sponsorship
New to sponsorship? Find out what's involved and how to navigate the process.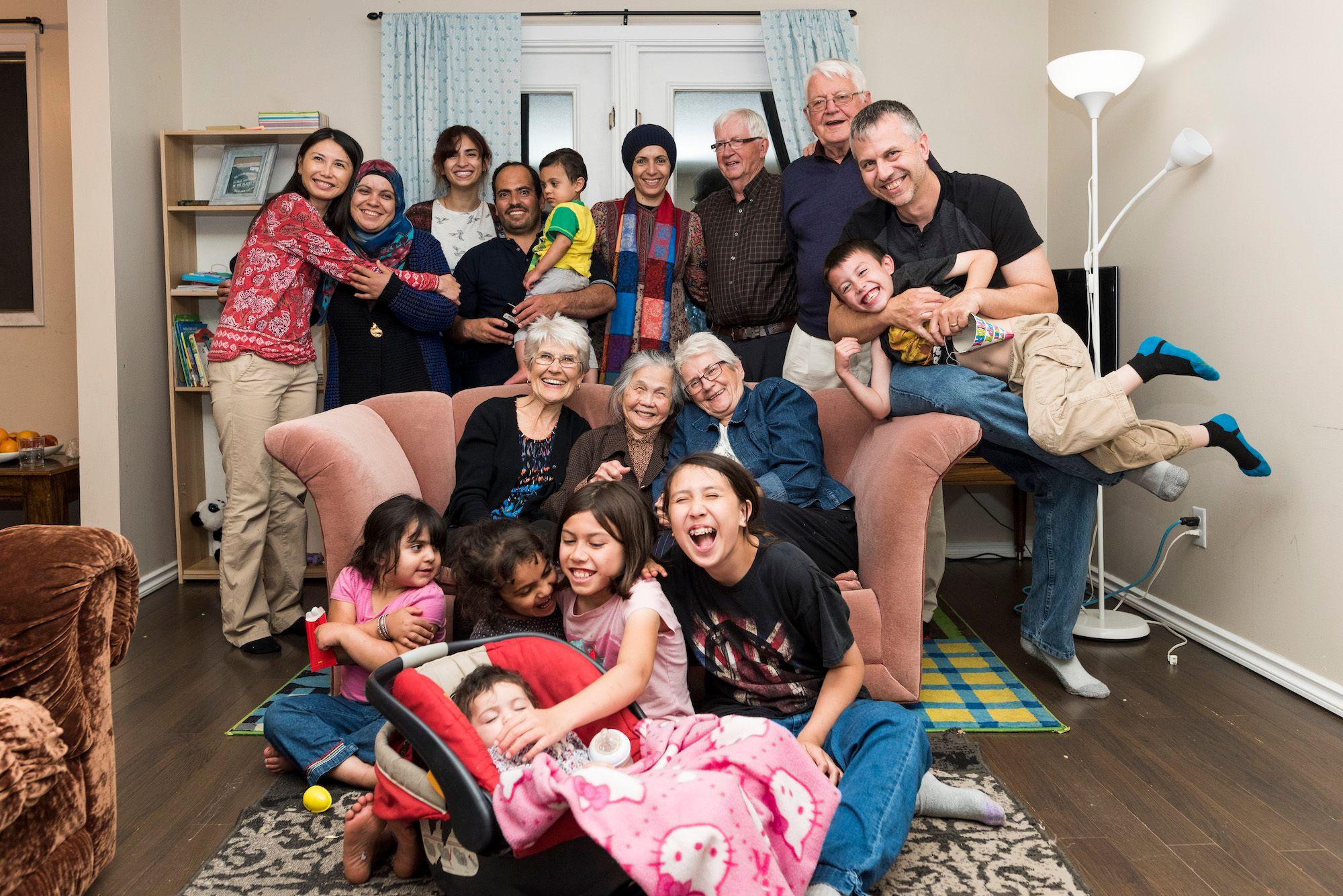 What is Sponsorship?
Sponsorship is the ultimate neighborly act. Sponsors provide day-to-day support to make sure newcomers feel welcomed in their new communities and have the information and tools they need to start a new life in the United States.
Think about the type of support you'd need if you moved to a new country where you didn't know anyone, where the culture is new to you, and where the language might be a challenge.
What could a friendly neighbor and guide do to make it easier for you to settle into your new community?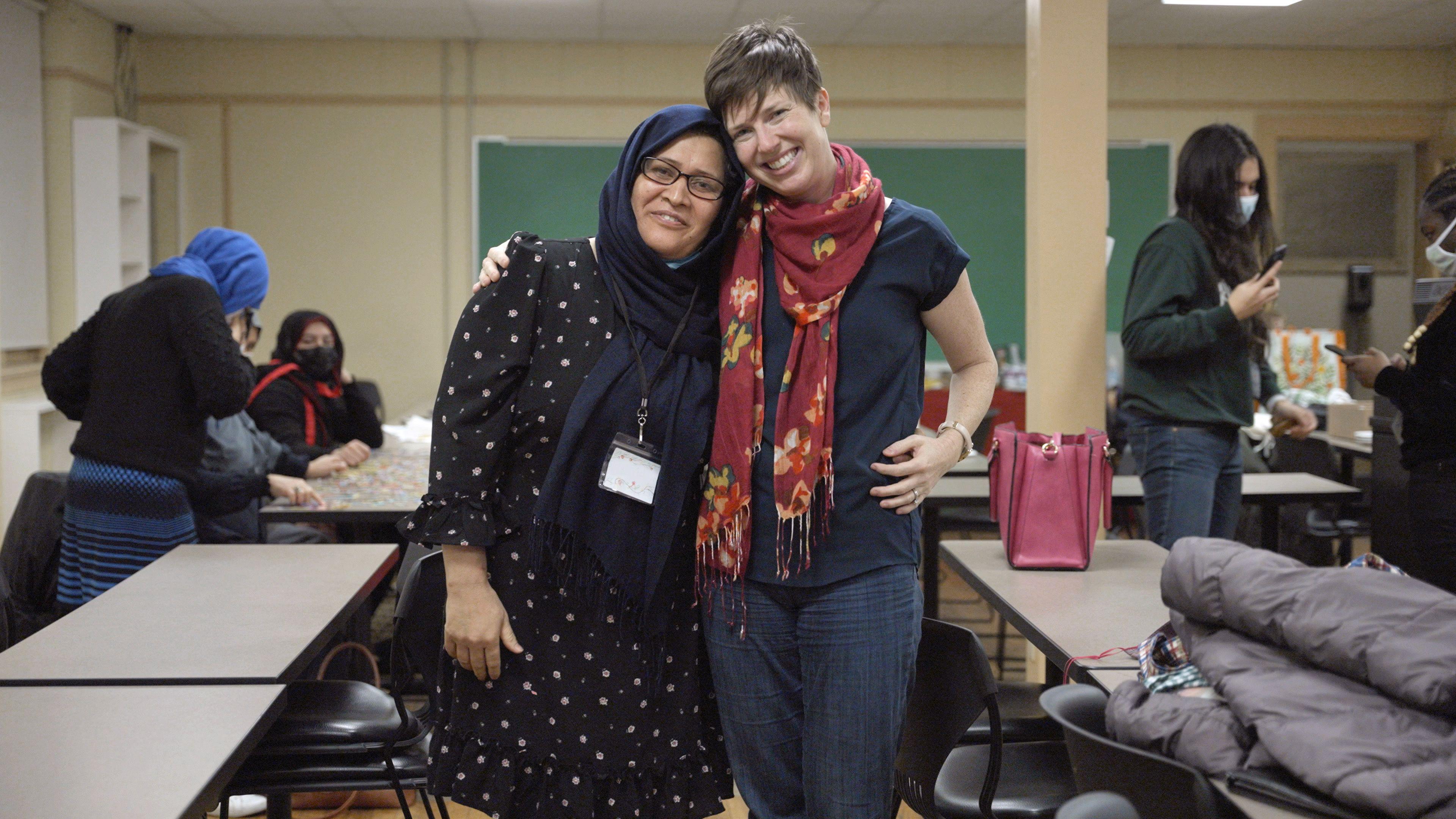 Be a guide
Sponsors create a pathway to safety for those without opportunity and serve as guides to life in the U.S. Some of the acts of welcome sponsors do include:
Greet newcomers at the airport
Help families find housing and furnish their new home
Ensure children are enrolled in schools and families can access healthcare providers who understand their needs
Help parents shop for groceries, enroll in English classes, and apply for jobs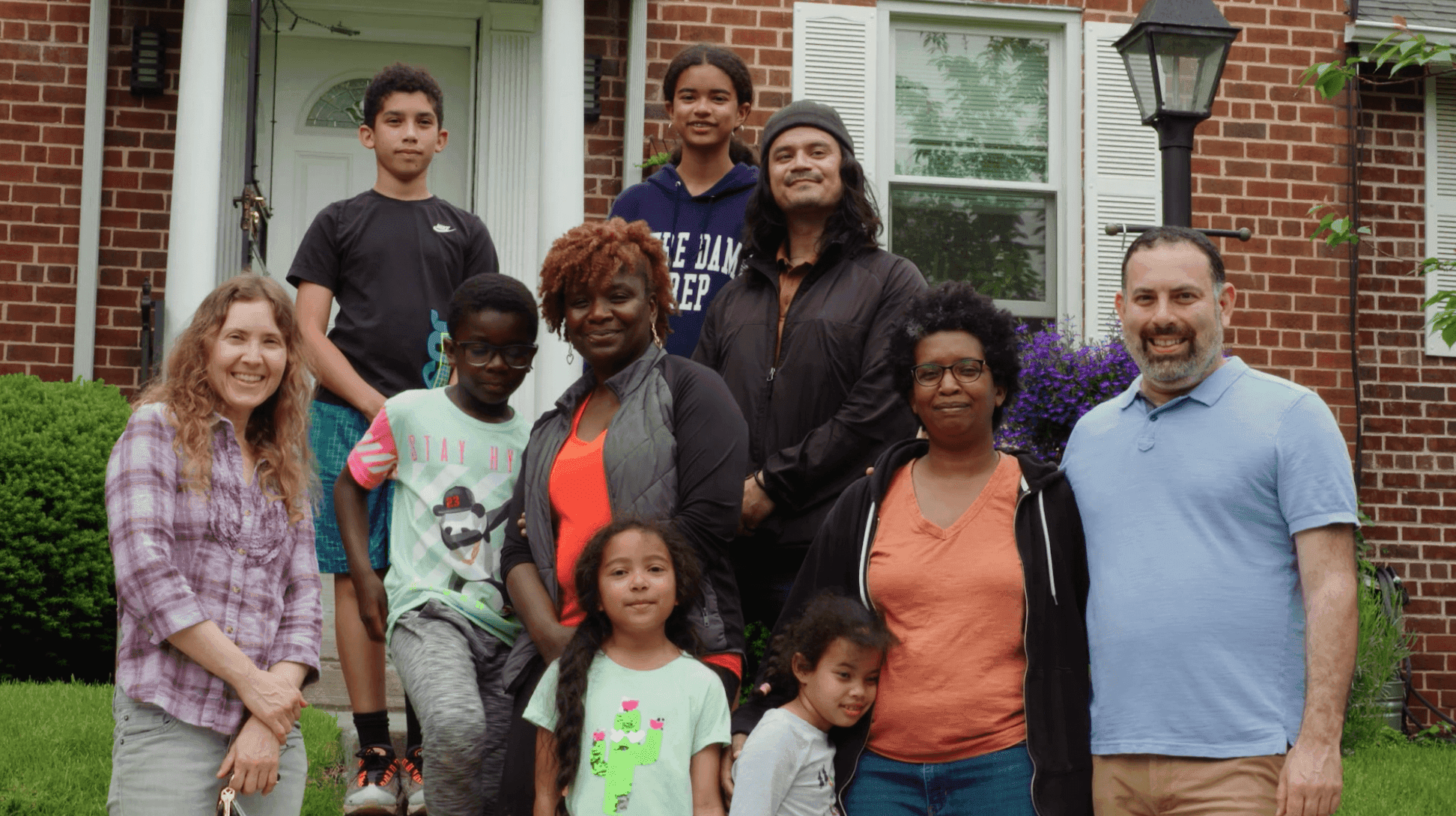 Be a teammate
There are opportunities to sponsor as an individual through the humanitarian sponsorship program. However, many sponsors choose to work together or as a group, and the Welcome Corps program requires it.
Sponsoring together—as friends, neighbors, congregation members—makes the work easier.
It can also be deeply rewarding for everyone who gets to share the responsibility and find joy helping newcomers thrive.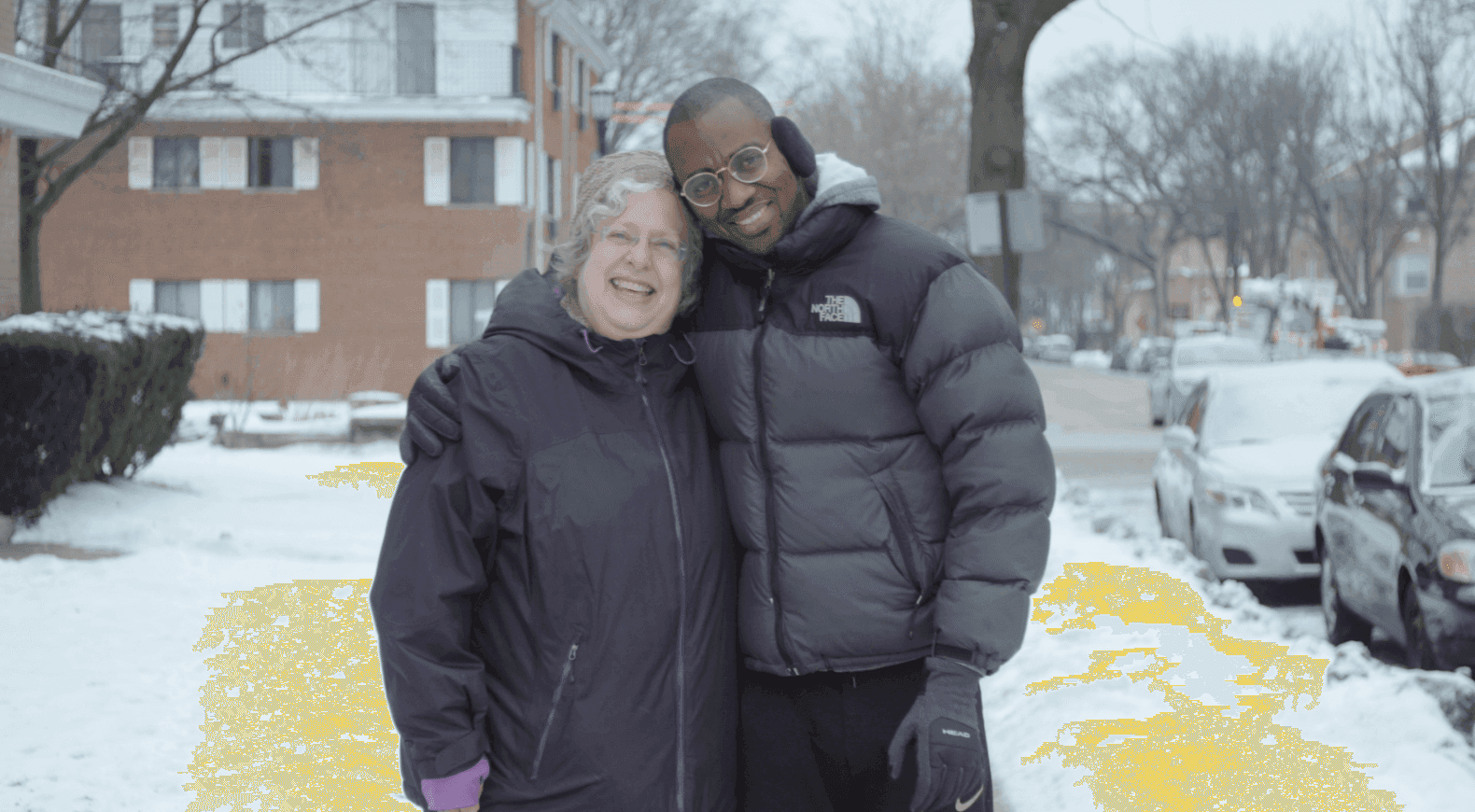 Be a friend
Many of the people fleeing war and persecution had lives that weren't so different from our own—with close family and friends, decent jobs, enjoyable hobbies, and promising futures. Now they are at a turning point.
Newcomers are courageous and resilient, and sponsors provide the opportunity for them to rebuild their lives. Being a friend to a newcomer is one of the most rewarding aspects of sponsorship. The bonds formed between sponsors and newcomers often grow into lifelong friendships.
Sponsorship Training
Access interactive training to learn more about how to be a successful sponsor.
Training Part 1
Get started as a sponsor
Find out what's required of sponsors and the mindset you need to be successful.
Take the training
Training Part II
How to support newcomers
Learn how to help newcomers navigate housing, healthcare, school, and cultural differences.
Take the training
Sponsorship FAQs
Answers to frequently asked questions about how sponsorship works and ways to get started.
Who can be a sponsor?

Sponsors may be retirees looking for an engaging service opportunity or groups of busy parents with excellent time management skills. Your book club, neighbors, faith group, local Girl or Boy Scouts troop, or service group can all make excellent sponsor groups.

The vast majority of U.S. residents can sponsor through at least one of the sponsorship programs (for example, the humanitarian parole program for those who want to sponsor Ukrainians) and Welcome Corps to sponsor refugees from other countries.

You may also be able to sponsor alongside a nonprofit organization or with the support of an employer.
Who are the individuals or families seeking sponsors, and why?

The people who are seeking a sponsor have all been forced to flee their homelands. Their reasons for leaving their country are all unique, but some common causes include:

They fled war and violence.
They experienced persecution due to their race, ethnicity, or nationality, or because they are a member of a particular social, cultural, political, or religious group.
They faced persecution because of their gender or sexual orientation.
They worked with U.S. government agencies or the U.S. military, and it is no longer safe for them to stay in their home country.
They worked with U.S.-based non-governmental organizations to provide aid in their home country.

Refugees resettled to the U.S. through the U.S. Refugee Admissions Program (which includes Welcome Corps) must:

Meet the definition of a refugee as defined by U.S. law
Be otherwise admissible under U.S. law
Not be firmly resettled in any foreign country

Newcomers may arrive from:

African countries such as the Democratic Republic of the Congo, South Sudan, and Somalia
Countries in East Asia, Europe, and Central Asia such as Ukraine and Afghanistan
Latin America/Caribbean countries such as Venezuela and Haiti
Counties in the Middle East/South Asia such as Iraq, Iran, Myanmar (Burma), and Sri Lanka
Can I sponsor a friend or family member I already know?

There are two ways to sponsor a friend or loved one you already know.

If your friend or loved one is from one of the countries below, you can apply to sponsor them through the humanitarian sponsorship programs or the Welcome Corps program naming option (coming soon).

Visit the links above for more information on how to sponsor people from these countries.

If your friend or family member is a refugee (as defined by U.S. law) from any other country, you may soon be able to apply to sponsor them through the new Welcome Corps program. PLEASE NOTE: The Welcome Corps program is currently available for people who are willing to be matched with a refugee they don't know. The option to "name" an individual you want to sponsor will open up at the end of 2023.

Visit Welcome Corps' resources for refugees for more information.
How do I find someone to sponsor?

If you don't know someone to sponsor, you can be matched with an individual or family seeking a sponsor.

Some people caught in protracted crises in Syria, Afghanistan, South Sudan, and the Democratic Republic of the Congo can wait years—or even decades—to be resettled. The new Welcome Corps program will match you with one of these families to sponsor.

Learn more on the Welcome Corps website.

You can also use our Welcome Connect platform to connect with people fleeing urgent crises from eligible countries such as Ukraine. Americans can register on the platform and complete your profile to begin a conversation with people seeking sponsorship. You'll make a mutual decision about whether to pursue a sponsor application together.

Learn more about Welcome Connect.
What are a sponsor's financial obligations?

Sponsorship includes some basic financial responsibilities. Sponsors support newcomers as they find their footing in the United States, secure jobs, and become self-sufficient. Financial requirements vary, depending on the program.

If you apply to sponsor under Welcome Corps, you must raise a minimum of $2,375 in cash and in-kind contributions per refugee newcomer being welcomed. This is used to secure and furnish housing and provide for people's initial basic needs during the three-month support period, while the newcomer secures employment. Depending on the cost of living in your community, you may find you need to raise more than the minimum.

Learn more on the Welcome Corps site.

If you are applying to sponsor under the humanitarian sponsorship program (such as through Uniting for Ukraine) you must sign a Declaration of Financial Support form. This commitment assures the U.S. government that if needed, you will financially support the newcomers you seek to sponsor for up to two years. While the declaration is not meant to be legally binding, it's important to recognize that beneficiaries will likely need your initial help, including financially, as they work to rebuild their lives and become self-sufficient. Most newcomers of working age are self-sufficient within a matter of months.

There's no set amount required for humanitarian sponsorship. But you and your group should plan to raise at least $3,000 for each person sponsored. This money will help the family get settled in the first days and weeks after their arrival in the U.S. before they secure employment.

Not all sponsor groups start out with the financial resources needed to sponsor newcomers—but often, members of your community are eager to help. See our Fundraising Tips and Tools for information about ways to fundraise to meet newcomers' basic needs.
How do I get started as a sponsor?

We recommend these steps to get started with sponsorship:

Step 1: Determine which sponsorship program is right for you.

Step 2: Start fundraising.

Not all sponsor groups start out with the financial resources needed to start to sponsor newcomers—but often, members of your community are eager to help.

See our Fundraising Tips and Tools.

Step 3: Make a list of initial tasks.

In addition to helping the newcomers you are sponsoring with financial needs, you will need to help them find healthcare, perhaps schooling, and employment.

This checklist can serve as a guide.

Go to our Resources section to find more guides and toolkits to support you at every stage of your sponsor journey.
Watch a sponsorship information session
BE A WELCOMER
Discover how rewarding it can be to welcome newcomers into your community.