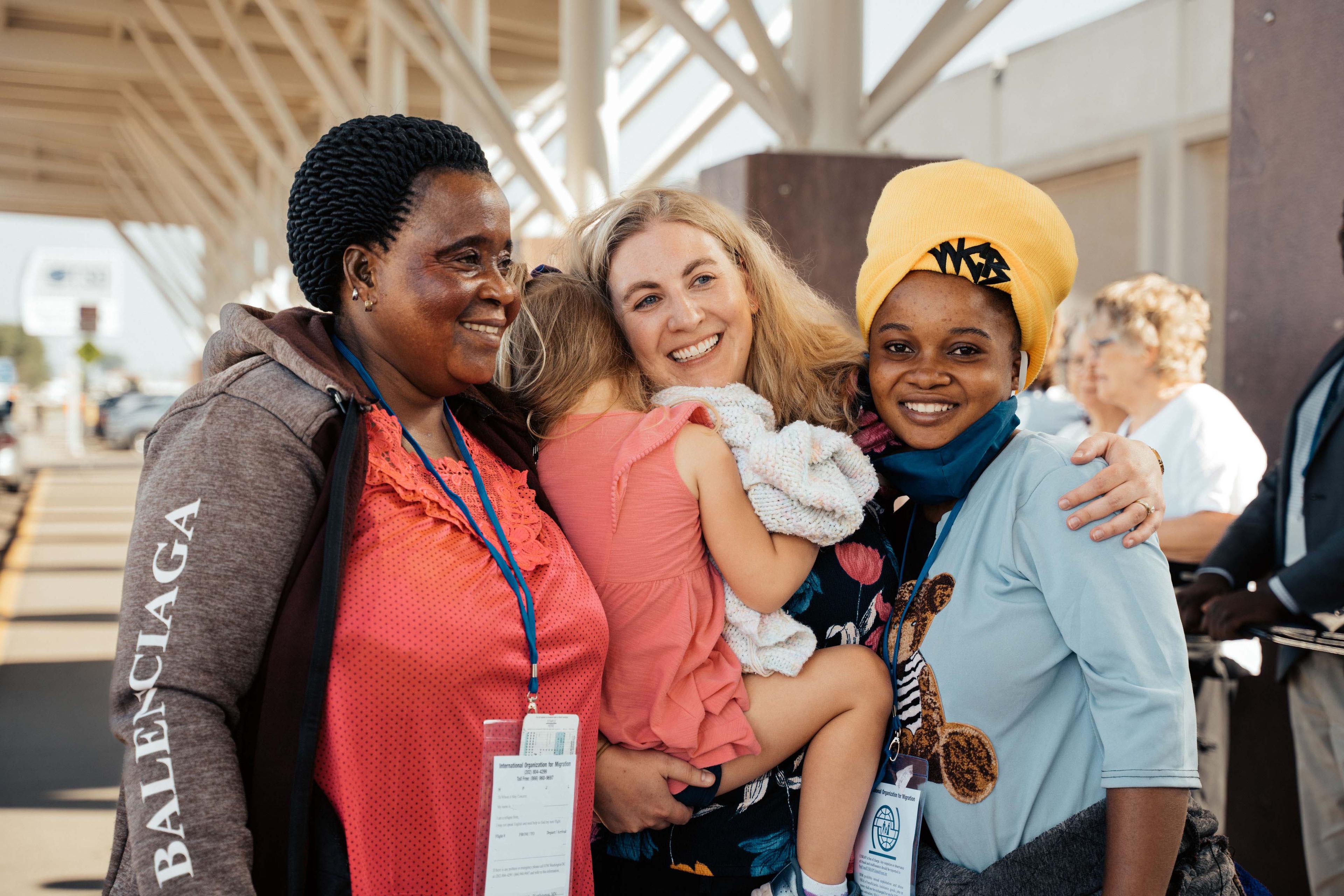 Private Sponsor Group welcomes family of five
"Every night when I go to sleep, I close my eyes and dream about America."
What might have seemed like a distant dream to a 4-year-old Tanzanian girl recently became reality. A small-town feel, a diverse population, and a caring community formed an ideal environment to welcome the nation's first arriving refugees through private sponsorship with the Welcome Corps program.
In June, a group of Worthington, Minn., residents greeted a three-generation family of five, some of whom spent decades as refugees in Tanzania. This 15-member Private Sponsor Group (PSG) merged their distinct backgrounds and skills with a passion to engage their community in the resettlement process. Their commitment and support was a literal dream come true for the program's first arrivals: a 48-year-old grandmother, born in the Democratic Republic of the Congo, her 21- and 16-year-old daughters, and her 4- and 2-year-old grandchildren, who were born in Tanzania.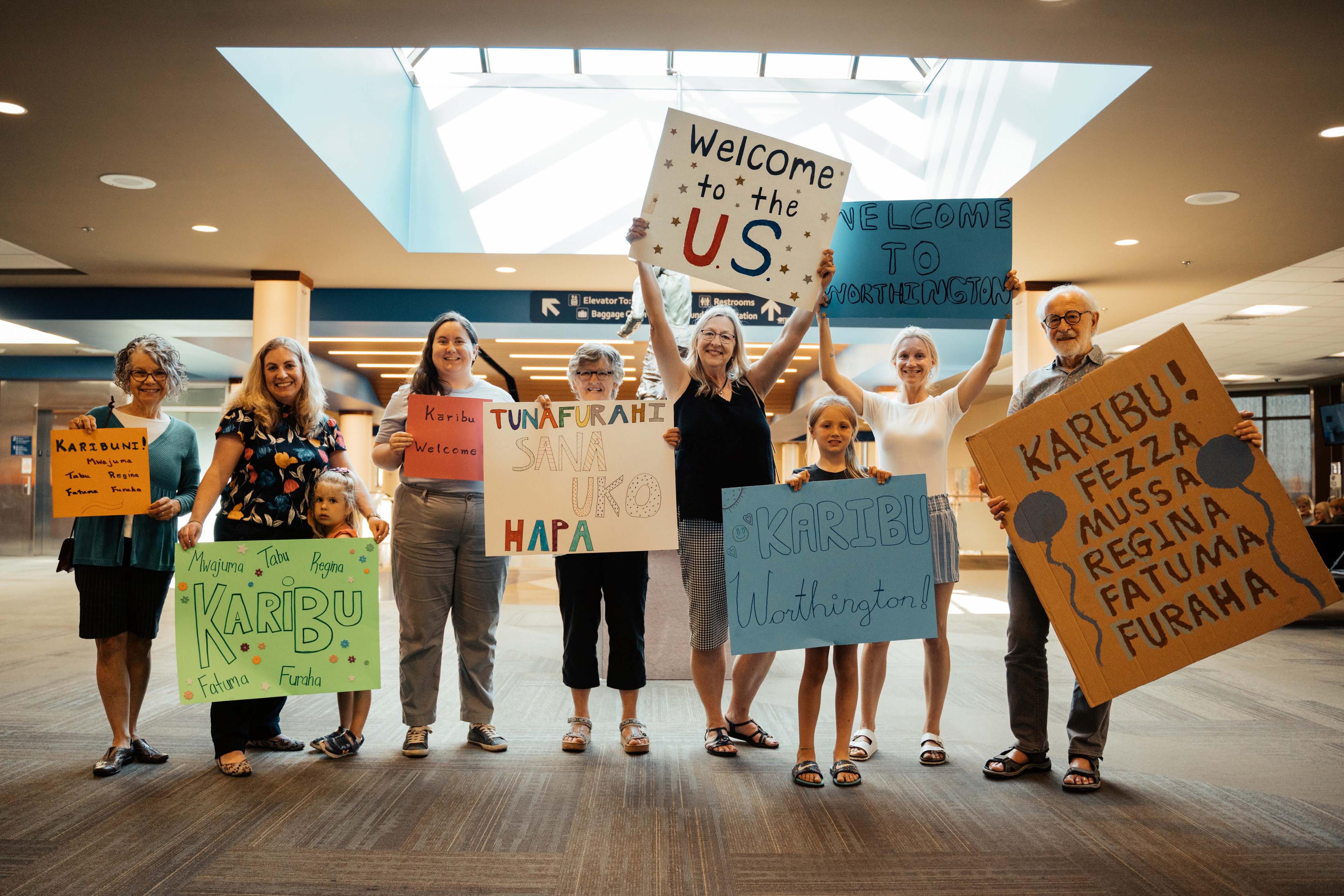 The sponsorship journey began when Erin Schutte Wadzinksi, an immigration attorney, brought up the Welcome Corps with one of her staff members. The idea of privately sponsoring refugees to come to the United States intrigued Erin because of her history working in immigration services. They decided to hold a community meeting to gauge interest—dozens attended, eager to discuss what this opportunity would mean for their town.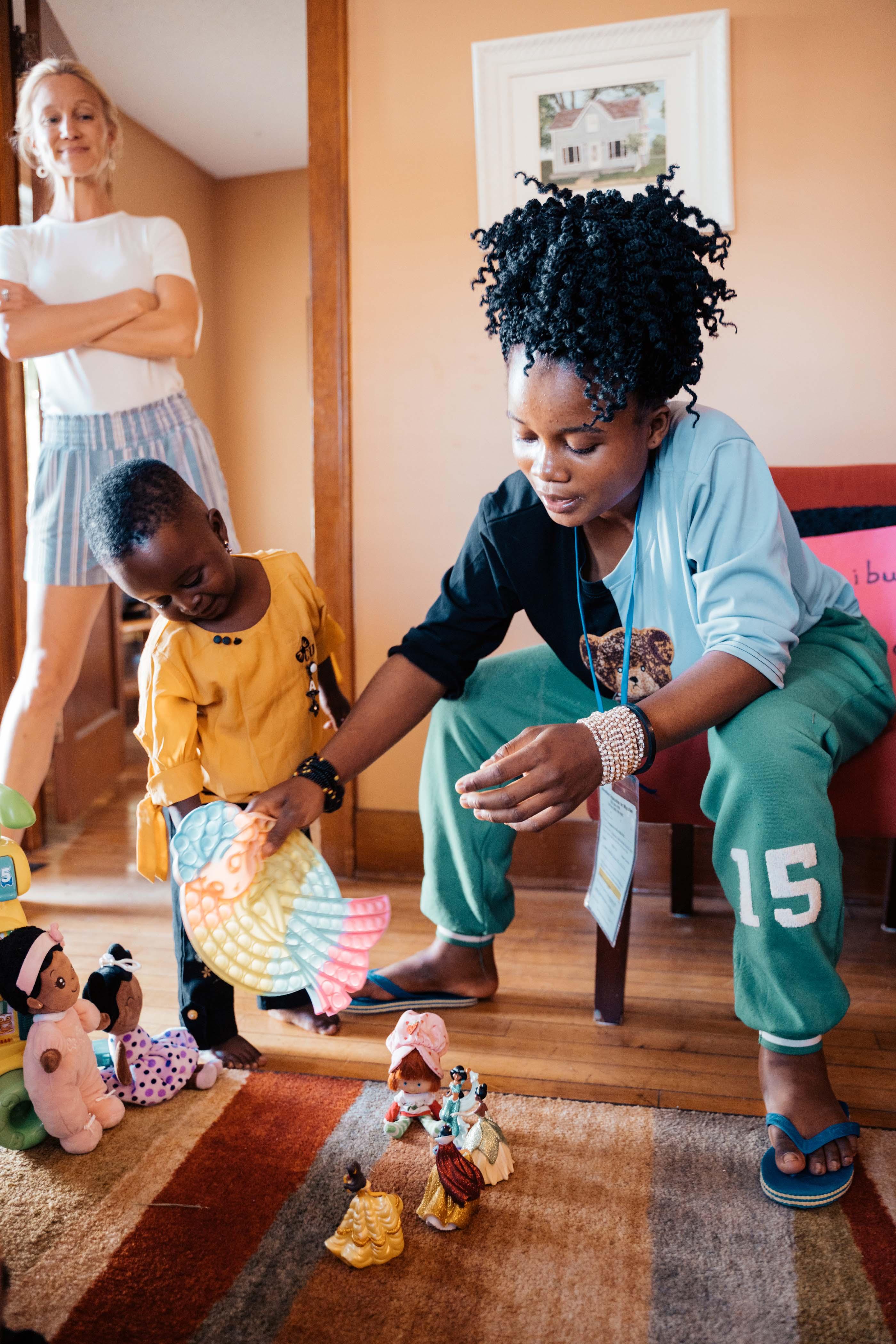 Through the Welcome Corps, five or more Americans can form a Private Sponsor Group (PSG) in collaboration with a Private Sponsor Organization (PSO). The Worthington group partnered with Minneapolis-based Alight as their PSO, and set about raising $11,875 to support the family for the first three months.
"We've had several community members who are not formally part of Welcome Corps who have read about it and said 'how can I help,'" said Leah Ward, a member of the PSG. "This is bigger than just our Welcome Corps group. It's really been a community effort."
Leah was motivated to join the PSG because of her faith and drive to help those most vulnerable in society. "I put myself in the shoes of people who are fleeing terrible violence and people who may have grown up in a place that doesn't feel like home. They must be longing for a place to grow and thrive," she said.
Kari Voss-Drost, another member of the group, contributed her social work skills. Having previously worked as a case manager in refugee resettlement for Lutheran Social Services, she was prepared to help the arriving family work through any challenges. "[I understood] a little bit more the demands and the pressures that are put on them," she said. "It's hard to learn another language, and there's pressure on them to get a job, too. …You have to be organized."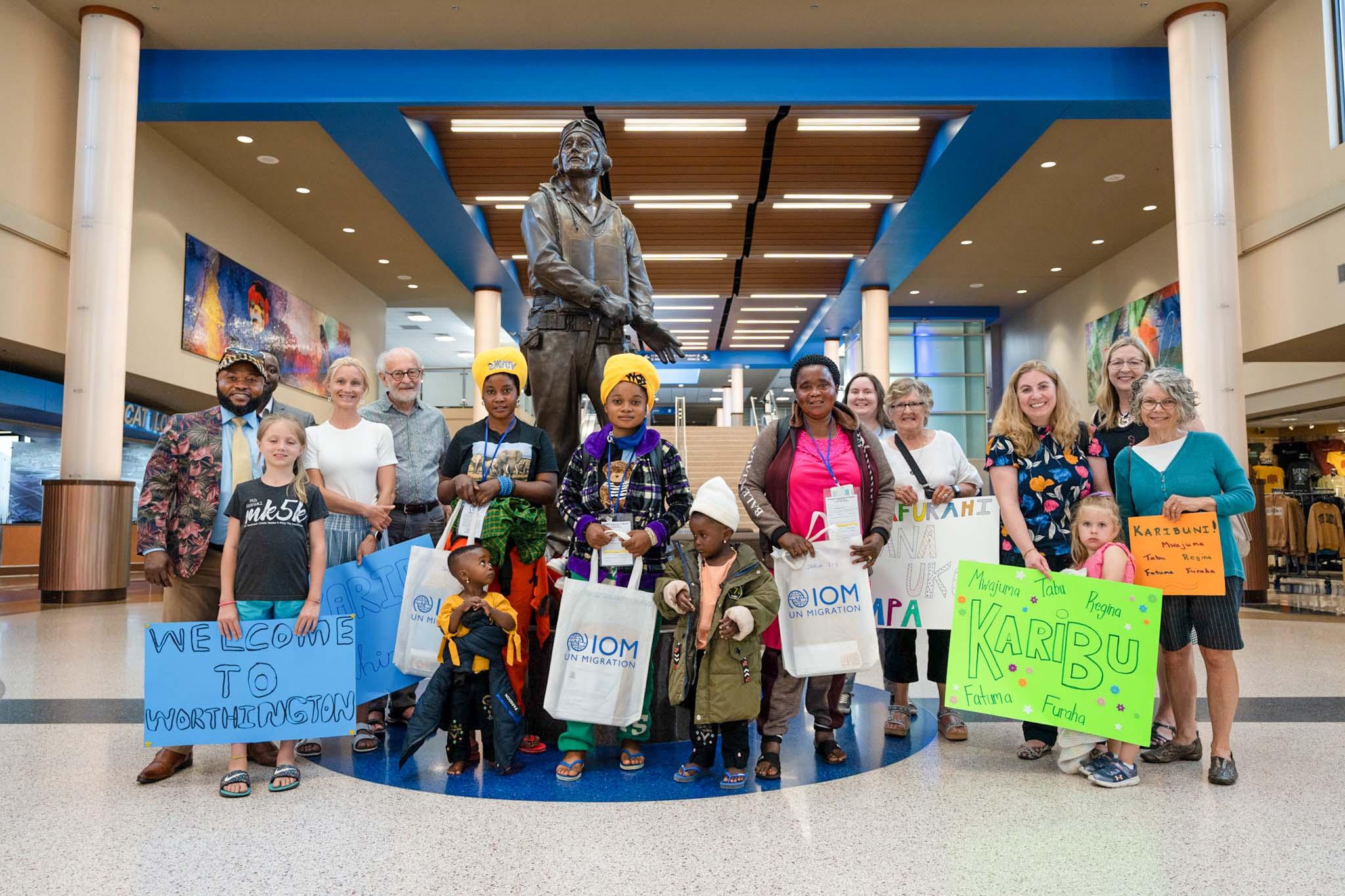 For Brett Lehman, welcoming refugees to Worthington helps to ensure that it remains a diverse community. Nearly one-third of the town's 13,200 residents were born outside of the U.S. "Part of the reason I moved to Worthington was cultural and national diversity," said Brett, who is a social worker for a mental health organization. "For being a small town, it's very, very diverse. I think the community organizations and individuals here have done a very good job helping people who are very different from one another live well with each other."
Worthington offers a thriving job market, strong support services, and a history of welcoming immigrants. The First Lutheran Church of Worthington, which financially supports the PSG, began sponsoring refugees from Southeast Asia, Laos, and Cambodia in the late 1970s and early 1980s.
"There is a long history in our region of welcoming refugee families," said Erin, who is a member of the congregation.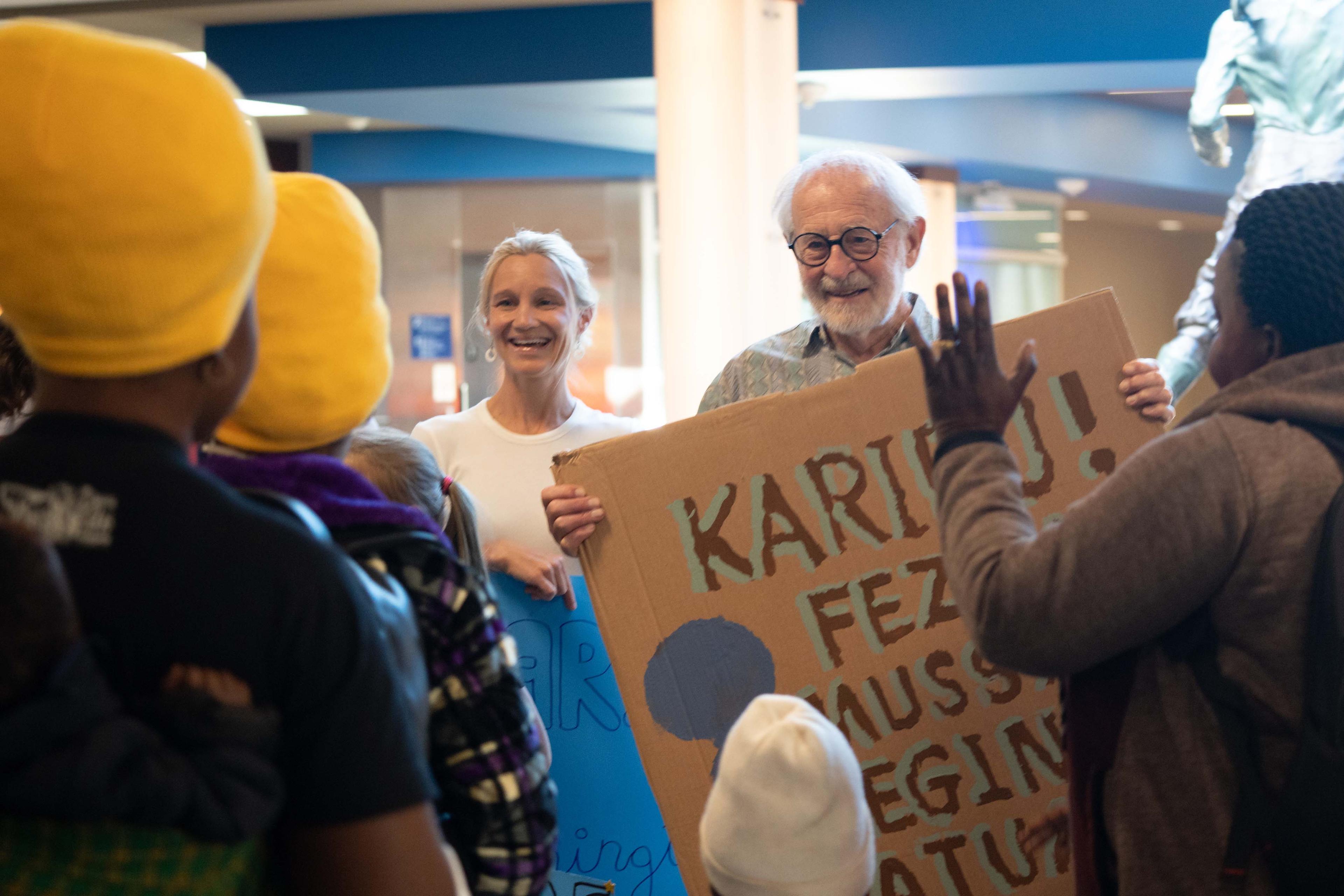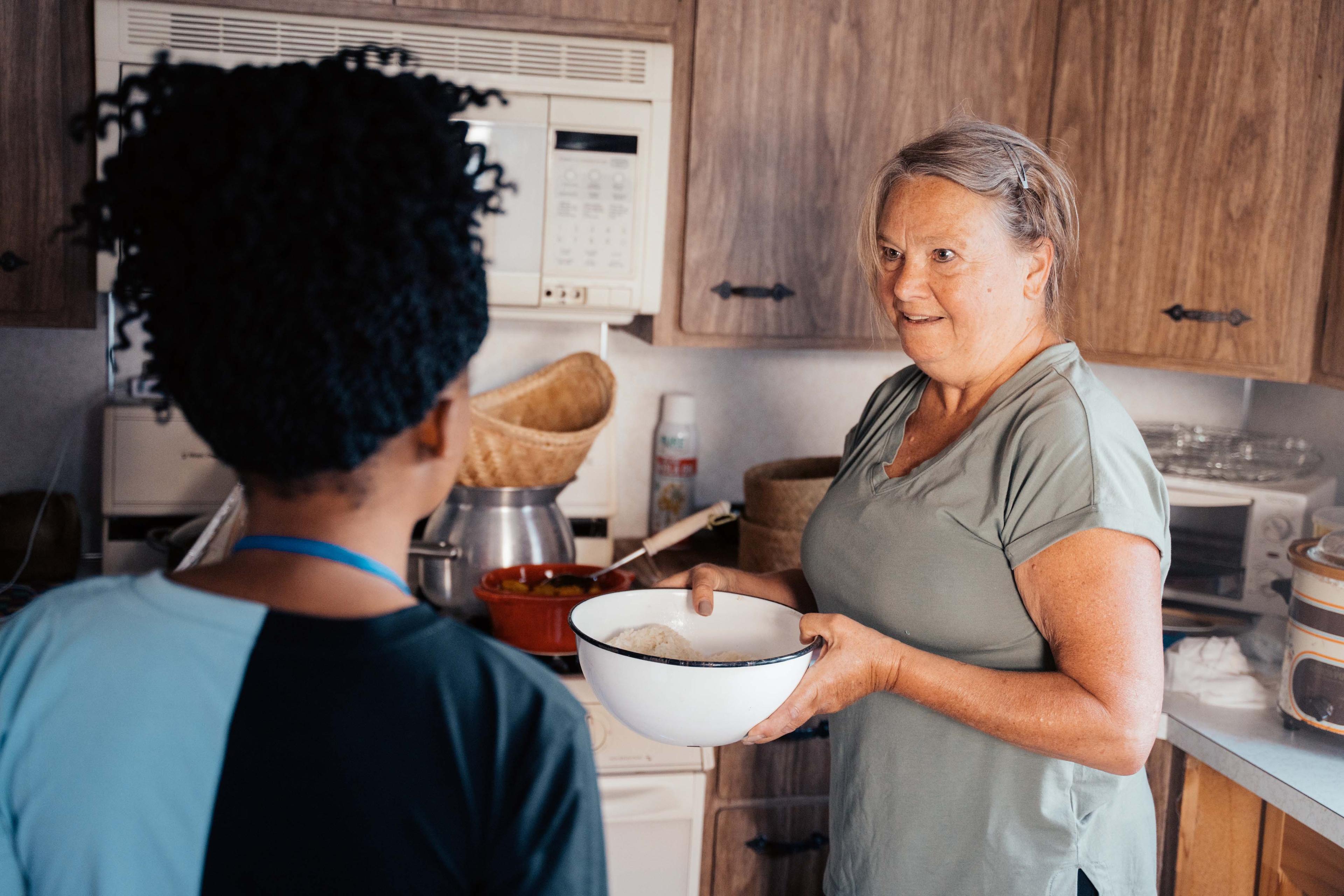 As the group helped these new community members settle in the area, they worked through several challenges. The language barrier proved difficult. The adults speak Kimbembe and one of the minors speaks Kiswahili—both uncommon in Worthington.
But they've shared many joys, as well, with the PSG experiencing these first moments through newcomers' eyes. Just days after the family's arrival, they celebrated some very American traditions during a neighborhood Fourth of July picnic. They've also visited Kari's farm and biked through town. The 16-year-old joined a youth group for immigrants and is excited to start school in August.
After decades of waiting, a family can now rebuild their lives with hope and opportunity in a safe place—thanks to a diverse group with a unified mission. "I'm really grateful for our group," Brett said. "We're 15 people with varying backgrounds. I think it's important that potential groups evaluate their resources—both time and financial—when they're committing.
"It's a lot of work, but the family [we're supporting] is worth absolutely everything."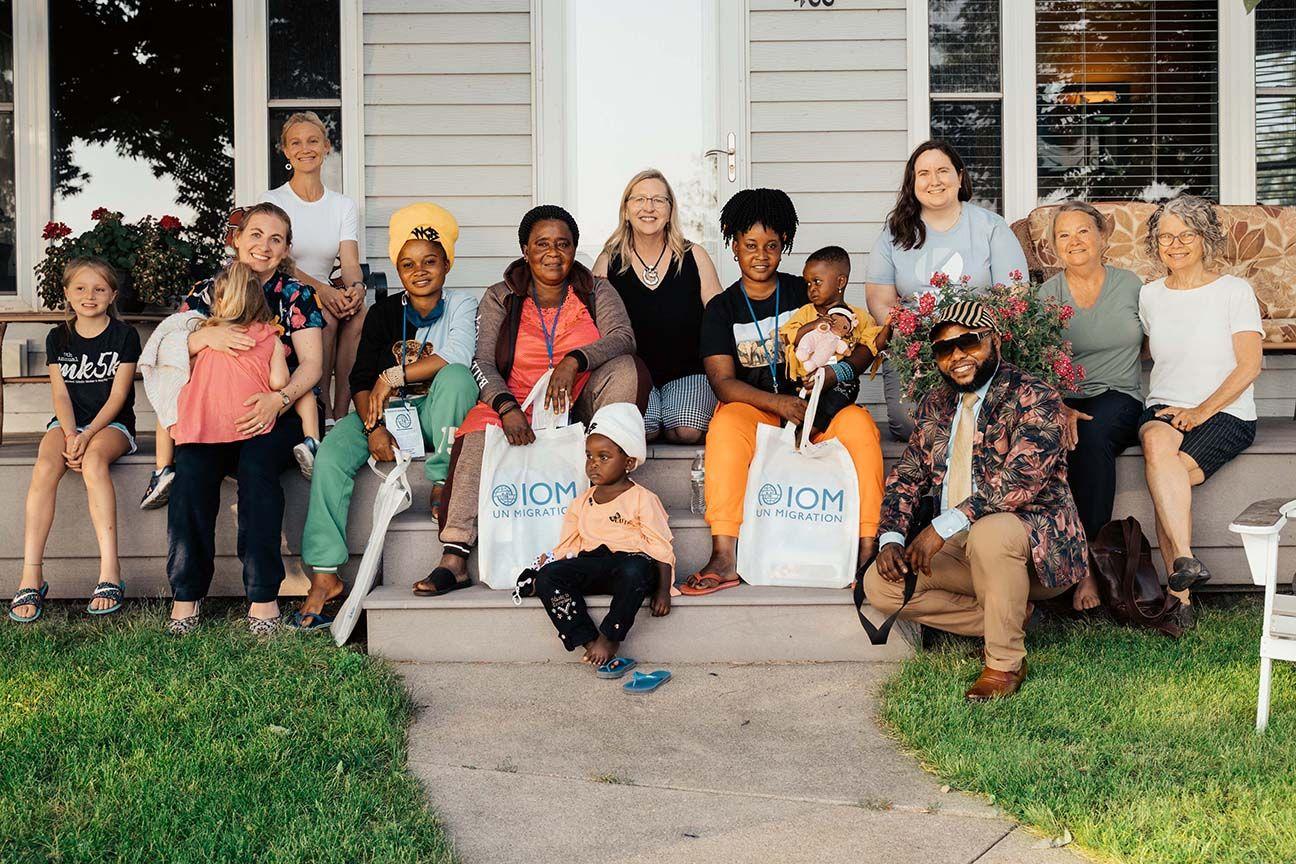 More stories of welcome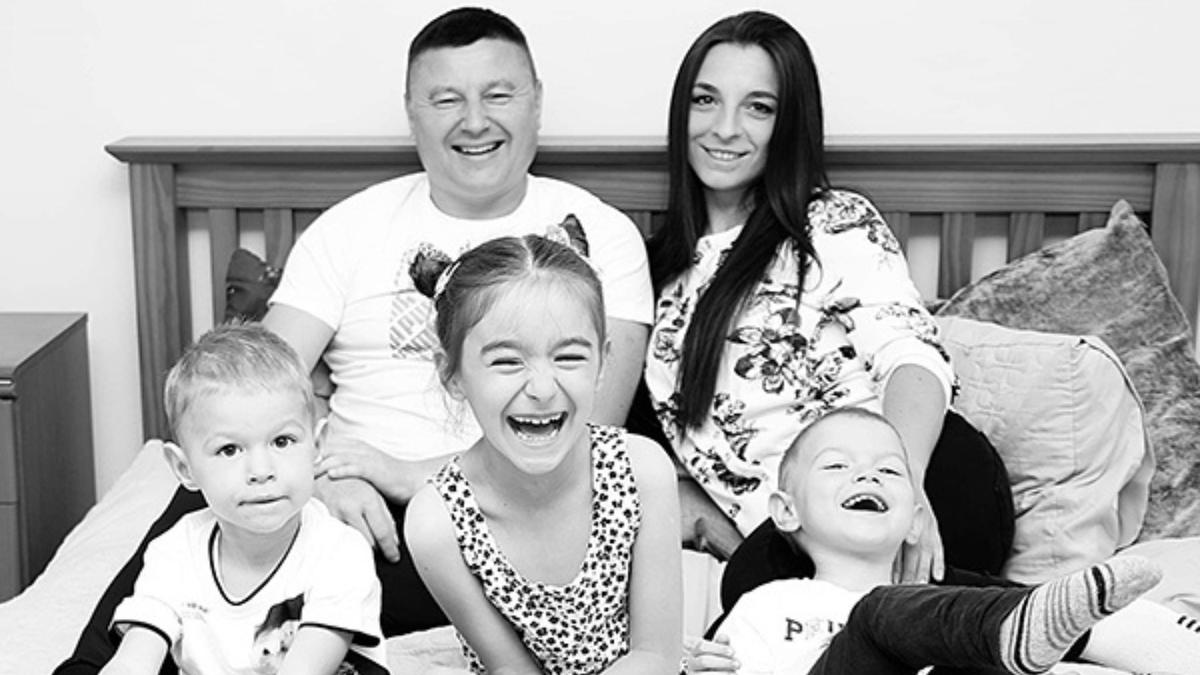 Stories of Welcome
April 05, 2023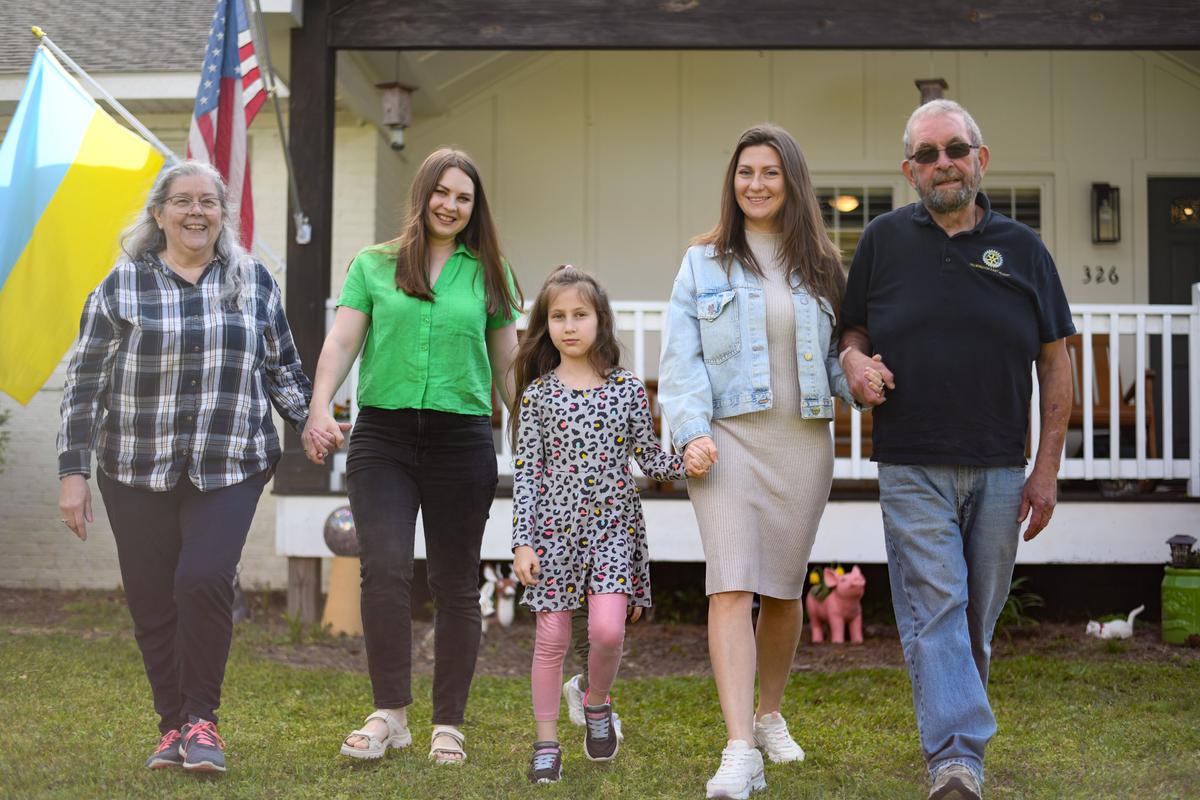 Stories of Welcome
May 25, 2023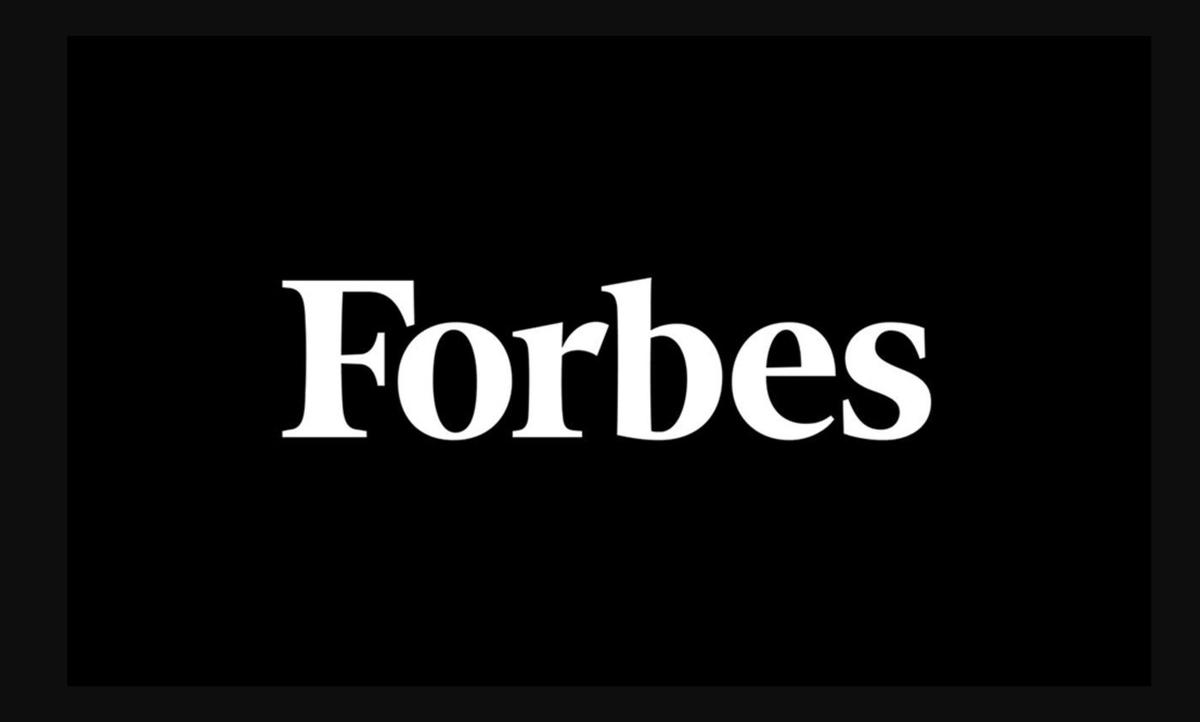 Stories of Welcome
October 03, 2022