One act of sponsorship leads to greater effort
This is the kind of work that perfectly embodies Rotary's motto: service above self. It's also a testament to the power of a team working through a monumental and life-changing experience.
After several positive interactions with Ukrainian diaspora in the Wilmington, N.C., area, Dan Parks decided it was the right time to sponsor Ukrainians seeking refuge in the U.S. Sponsorship involves many steps, but as an active member of Rotary, Dan knew he had a strong support system.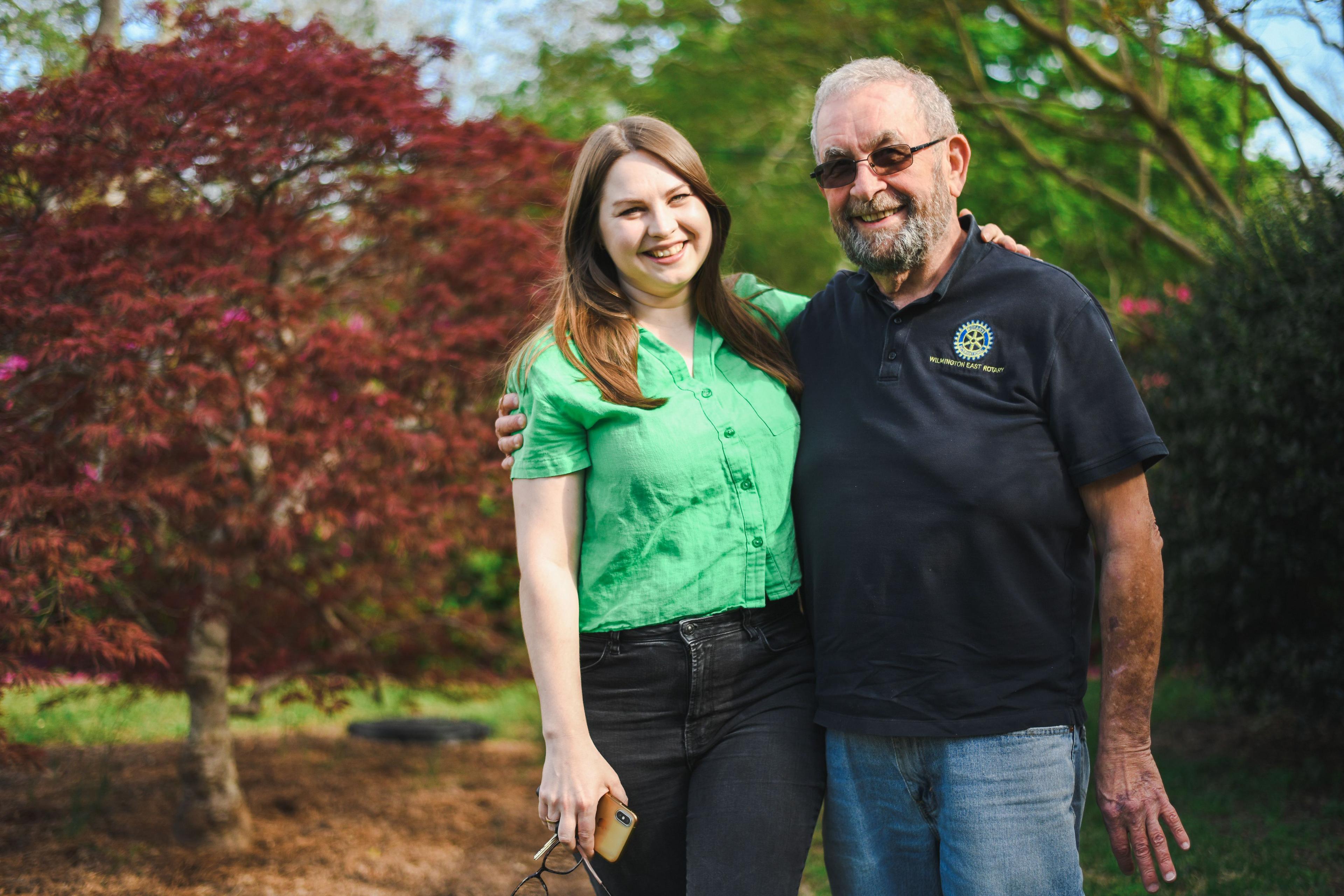 Dan joined the Welcome Connect platform, which provides a space for potential sponsors and Ukrainian beneficiaries to connect. It was there that he met Sviatlana Baranava. Through their initial conversations on the platform, he quickly became concerned for her safety and well-being. As their chats continued, Dan learned that Sviatlana and her 2-year-old son, Mark, were staying in Kiev with her friend Natallia Melmik and her 7-year-old daughter, Yeva.
Originally from Belarus, Sviatlana and Natallia formed a friendship while both studied as sewing technologists in college. Both married Ukrainian men and were living and working in Ukraine prior to the Russian invasion. Natallia most recently worked as a tailor, and Sviatlana was a manager of wholesale clothing fabrics before staying home to care for her son.
It was difficult to process the thought of leaving their home and their husbands in Ukraine, but these mothers knew the safety of their children was a priority. They discovered Welcome Connect through online social media groups and quickly signed up. By reading more about Dan and his hometown through his Welcome Connect profile, they felt comfort in their decision to relocate to the U.S.
With their positive interactions on the platform, Dan and his wife Jane offered sponsorship to Sviatlana, Natallia, and their children, and they accepted. On Dec. 30, 2022, they finally reached Wilmington.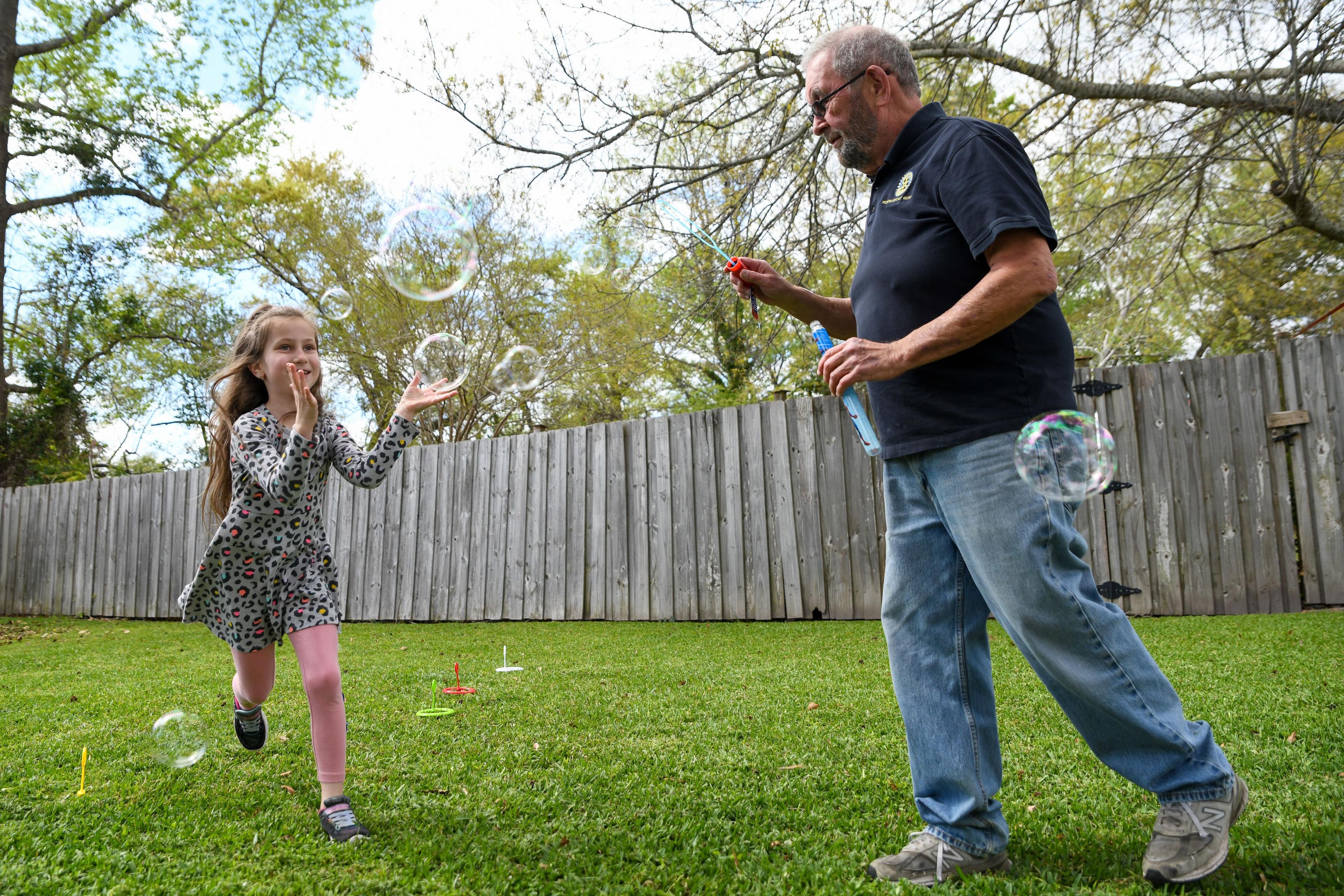 There was plenty to accomplish upon their arrival, which is when Dan tapped into his community and Rotary connections. As the area governor for Rotary, the Parks rallied resources from friends, family members, and fellow Rotarians.
From the start, Dan and Jane offered a home on their property and their guest bedroom to Sviatlana, Natallia, and their children. Dan helped both women sign up for health insurance and language classes. He also connected them with a local food pantry where he volunteers.
Jane provided crucial emotional support for the two women as they navigated their new experiences in the U.S. Early on, Jane drove the two families to all of their appointments, and later played a critical role in teaching and encouraging them during driving lessons. Jane cheered them on during their driving tests, and the Parks helped them purchase a car with funds from Rotary.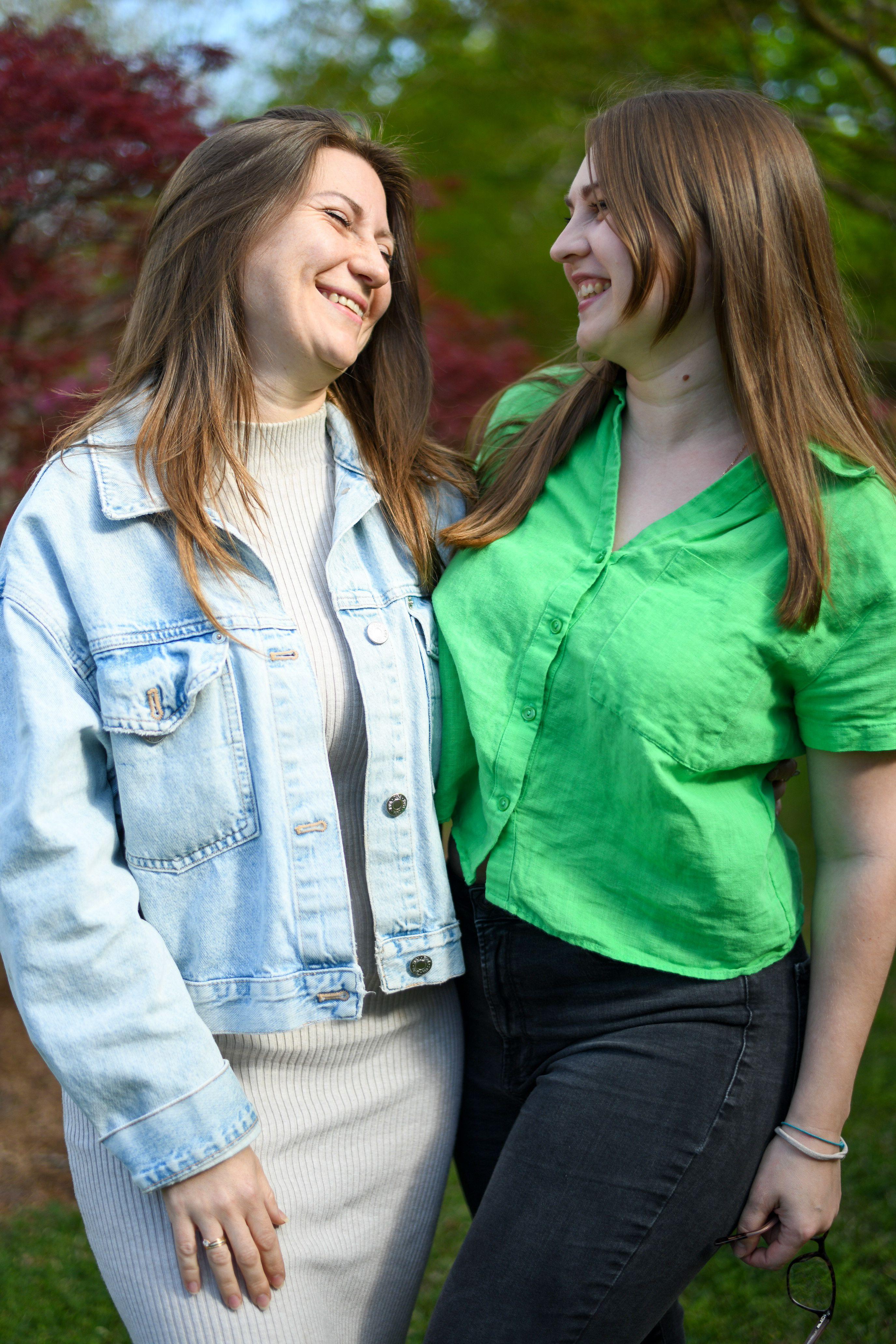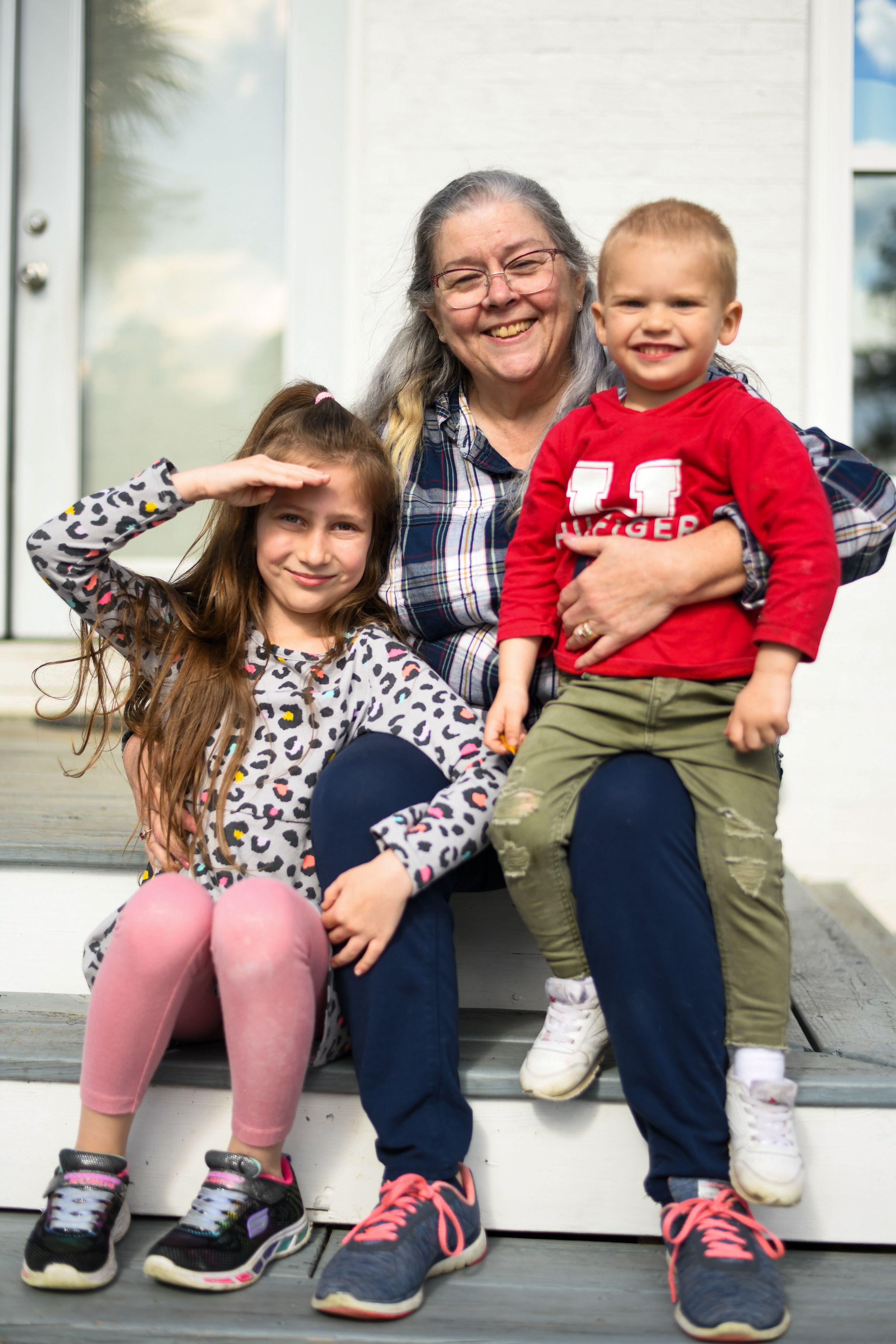 Their community also went above and beyond. Friends donated money, supplies, and furniture. One retired Rotarian who works as a dentist pledged to care for their dental needs. A family member offered to cover any necessary eye exams. By February, another retired Rotarian provided the friends and their children with a three-bedroom apartment at a discounted rate. Through a Rotary connection, the women also secured jobs this spring rehabbing kitchens and apartments.
"News spreads fast with family, friends and neighbors. Everyone wants to help," Dan said. "Neighbors have come up with dishes, cookware, bedding, forks, knives, and much more."
While Sviatlana and Natallia recognize many tasks remain to check off their lists—from learning English to completing paperwork to applying for a Social Security number—they said they are happy to be in a place where everyone is so kind and positive. This is a place where they feel as though they can start to live again.
Yeva loves the local school she attends, and Sviatlana looks forward to enrolling Mark in daycare. Someday, the friends hope to open their own sewing business.
Perhaps the most rewarding part is that this one act of sponsorship has blossomed into many more. The Parks had such a positive experience that they have applied to sponsor another Ukrainian family. The couple with young twin boys plans to arrive in Wilmington in June.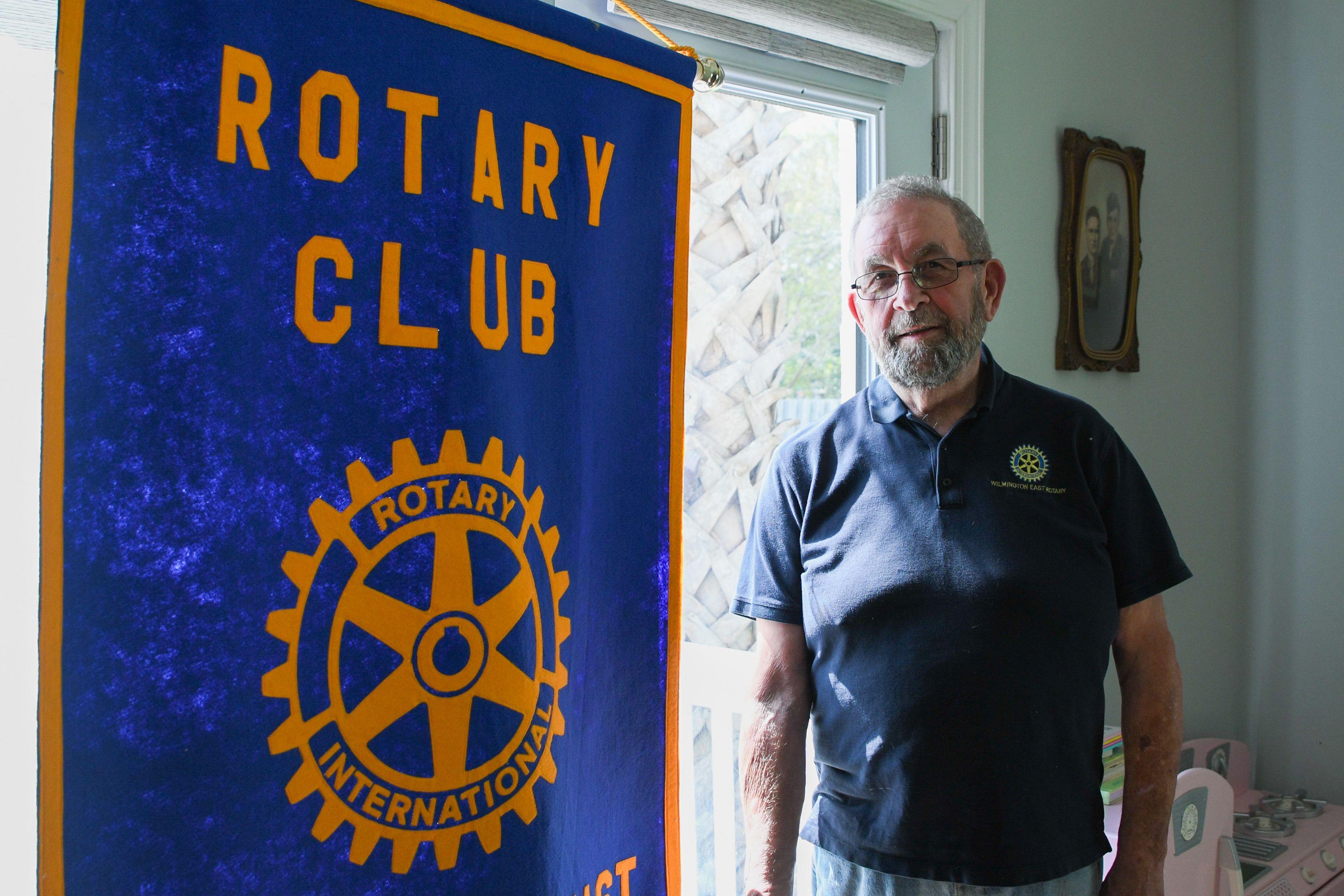 In an interview with WECT TV6, Dan said that area Rotary members are now working with 15 Ukrainains. "Welcome.us partners with Rotary in bringing Ukrainians over here through Uniting for Ukraine, for a two-year humanitarian parole," he shared with WECT. "What they're doing is, they are looking for us as philanthropists to get together and raise money to bring them over. This past spring, my club raised $24,000 for the Ukrainian effort."
Dan said supporting Sviatlana, Natallia, and their children was an easy sell to his club. He told WECT, "It was even easier as the area governor to reach out to 300 Rotarians in Wilmington to say, 'We need your help, we need your money.'
"They have helped, without question."
The Rotary Foundation and Welcome.US are collaborating on sponsorship through Uniting for Ukraine, as one way for Rotarians to support Ukrainians who have fled the war and help them relocate to the United States.
More Stories of Welcome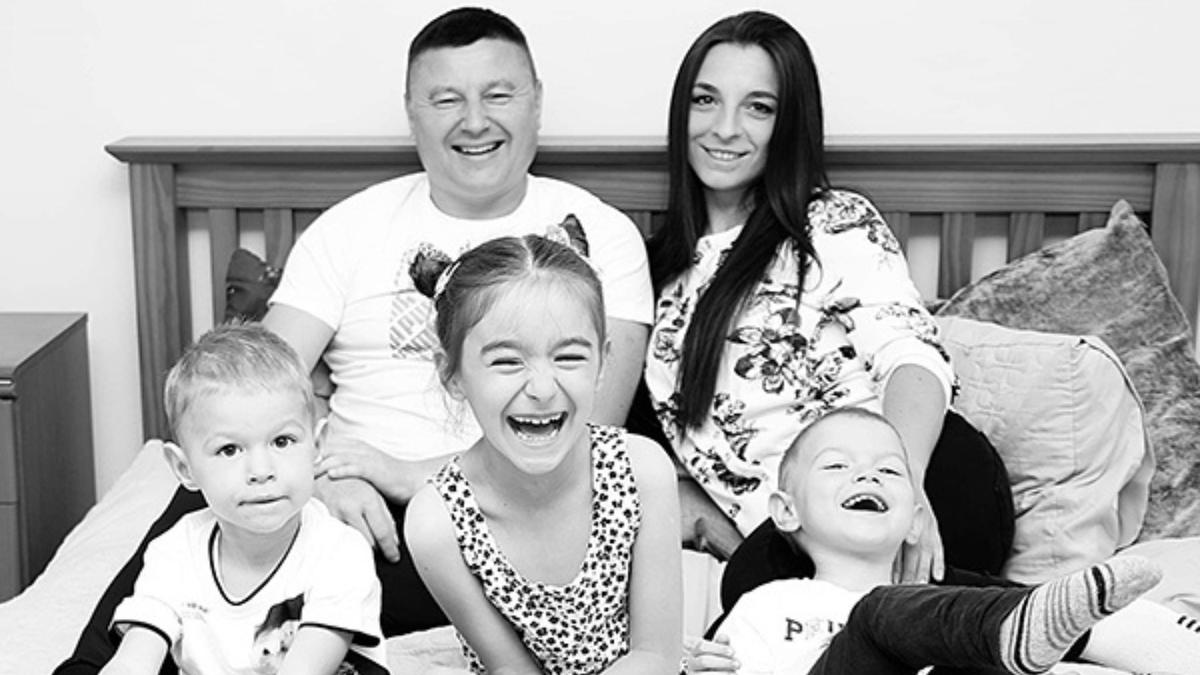 Stories of Welcome
April 05, 2023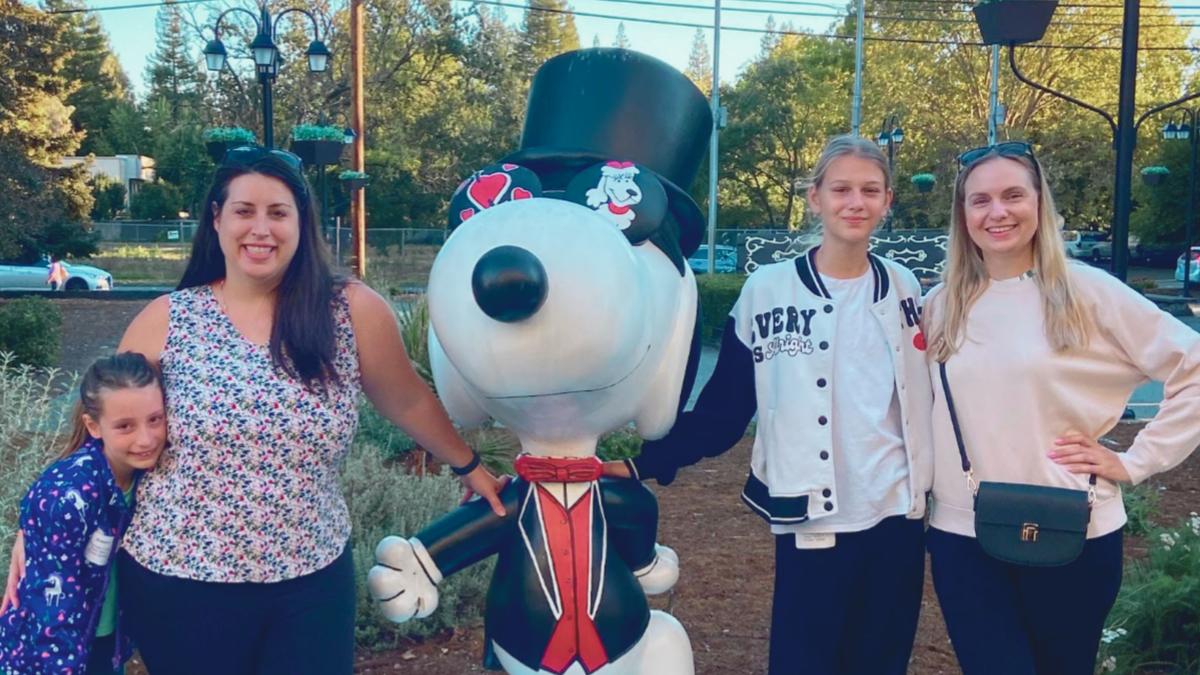 Stories of Welcome
February 01, 2023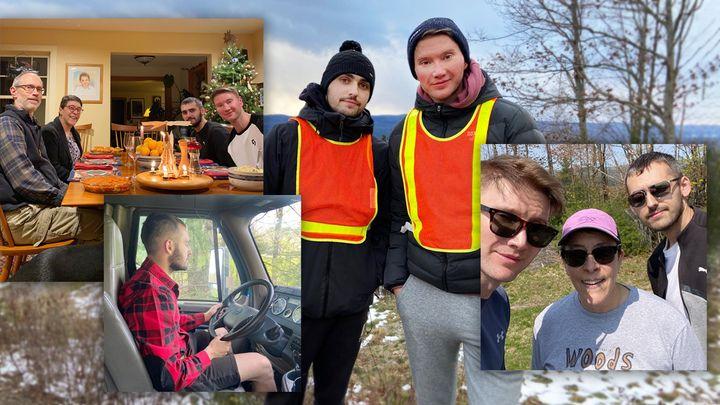 Stories of Welcome
February 11, 2023