More Ways to Help
Be a Welcomer by donating, volunteering, engaging your business, and more.
America is a nation of welcomers
Over the last year, hundreds of thousands of people across the country have stepped up to support newcomers. Sponsorship is the ultimate act of welcome, but there are many ways to get involved—and no act of welcome is too small.
Join the welcome movement and #BeAWelcomer.
Ways to Give
Donate to the Welcome Fund
The Welcome Fund supports frontline community organizations mobilizing volunteers and sponsors to help newcomers rebuild lives in the U.S.
Donate to the Welcome Fund
Donate to support flights
Fund flights to help newcomers travel to safety in the United States.
Donate flights
Give essential supplies
Give essential household supplies to help new arrivals set up a safe and comfortable home.
Give essential supplies
More ways to be a Welcomer
Volunteer with the Welcome Legal Alliance
You don't have to be an attorney or work in the legal field to play an important role helping people with their asylum applications. Sign up today.
Learn more
Co-sponsor with a resettlement agency
Groups of individuals can co-sponsor newly arriving refugees in partnership with local resettlement agencies in certain cities. Co-sponsors provide support such as helping children enroll in school or finding employment opportunities for adults.
Find out more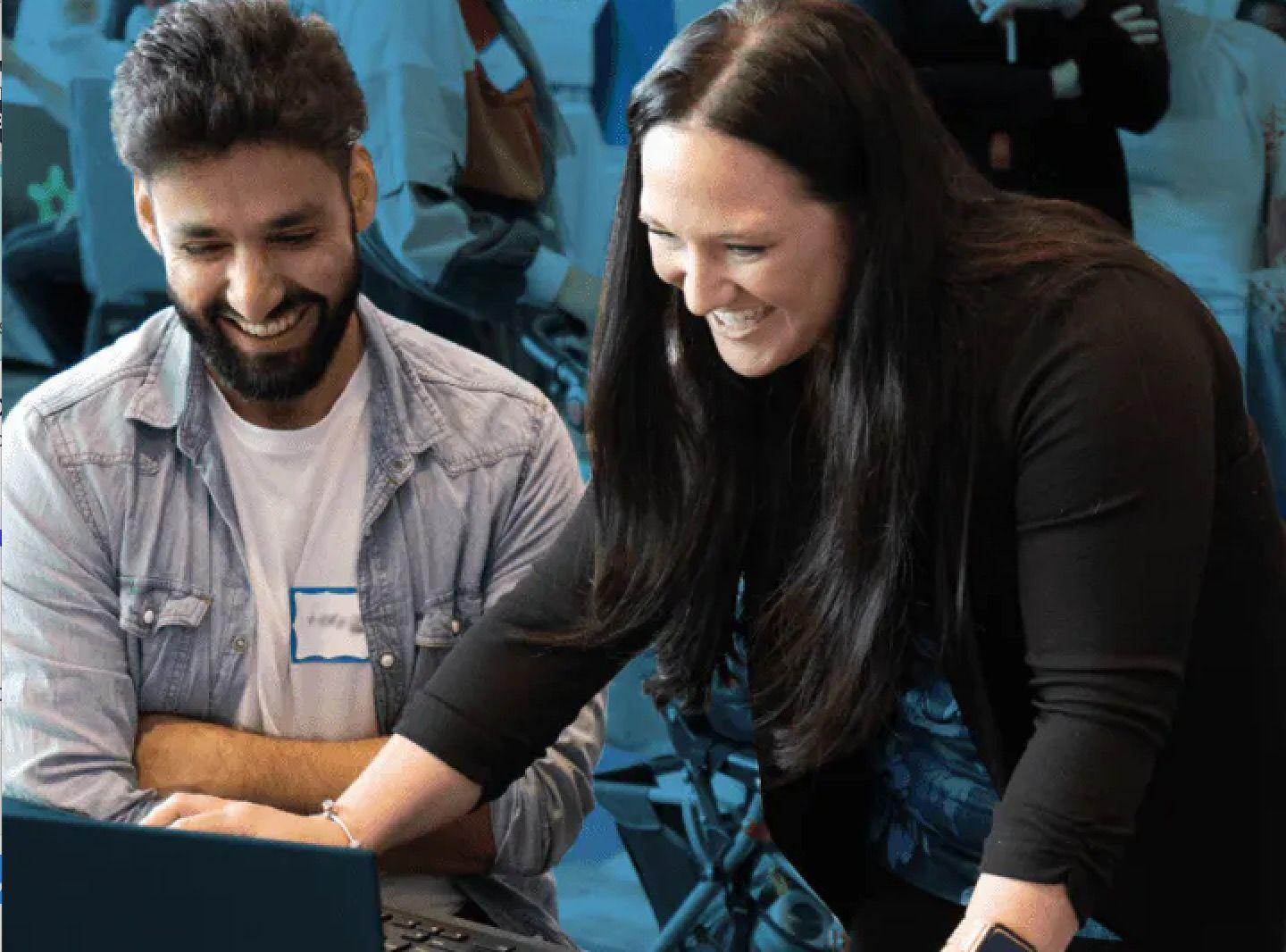 Engage your business
Companies and employees can have an outsized impact for newcomers arriving to the United States.
Welcome.US offers opportunities for leaders, employees, and customers to get involved. For more information, reach out to [email protected].
Creating welcoming companies
Hire newcomers
Post your jobs to find qualified candidates, giving newcomers an opportunity to provide for their families and pursue their careers.
Post a job
Donate essential goods
Donate essential goods, products, and services needed to support newcomers resettling in the U.S.
Go to Welcome Exchange
Create co-sponsorship groups
Groups of employees can work together in partnership with local resettlement agencies to support newly arriving refugees in certain cities.
Learn more
Join the CEO Council
Learn about the private sector leaders who are working to welcome more newcomers by expanding the capacity of our existing resettlement system.
BE A WELCOMER
Discover how rewarding it can be to welcome newcomers into your community.